We know people buy cars from people they like. We happen to think you'll like our people as well! Here at Toyota of Muscatine, we'd like to think that we have a knack for finding the right additions to our team to best serve our customers.
We're pleased to introduce you to our newest team member,
Frank Cruz
!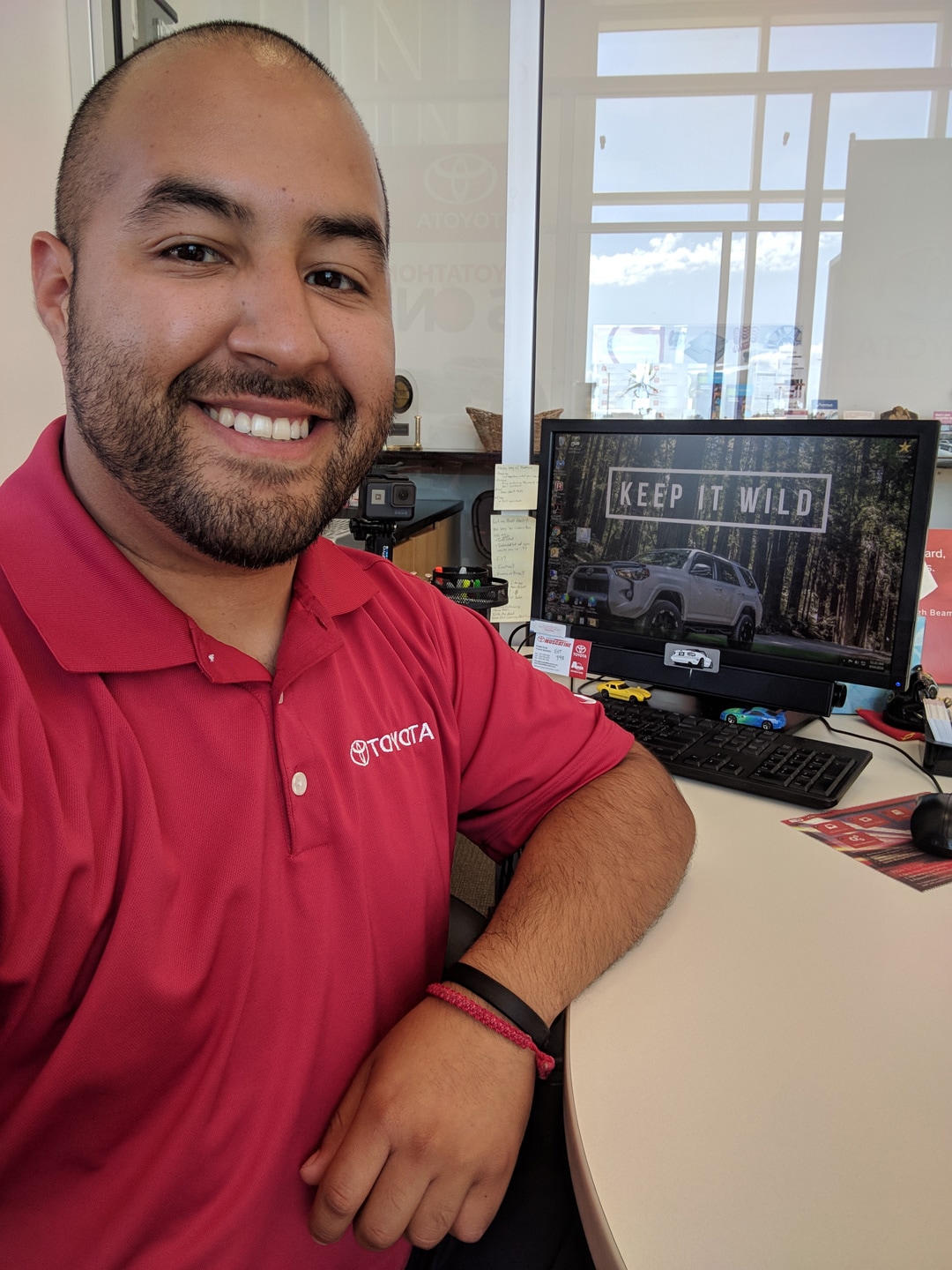 Frank recently joined our amazing team of Product Specialists, June 1st, and has been a fantastic asset to our team, especially assisting our amazing Hispanic community as Frank is fluent in Spanish. Continue reading below to learn more about Frank!
Before working at Toyota of Muscatine, what was the most unusual or interesting job you've had? I grew up in the dealership life. I have worked my way up the ladder, starting as a detail-tech, learning how to make vehicles look their best. After three years of that I was promoted to Parts Dept and gained more knowledge and started to hone in my skills in customer relations and sales. I feel like the things I have learned have help me to be in the position I am very thankful for today.
How did you first hear about Toyota of Muscatine? I first heard of the Toyota of Muscatine when I was around middle school. Toyota of Muscatine was on a staple location in town so it was extremely hard to miss. Also they have always been deeply involved in the community so their name would always pop up. What drew me to work for a this company was most definitely the product. Toyota has always sold an outstanding product and I am very excited to see where this career path will take me.
How has Toyota of Muscatine helped you in your career development? The chance of not only selling cars, but the selling an experience to our customers.
If you could trade places with anyone in the dealership, who and why? Probably a service advisor. I enjoy speaking with customers and take pride in finding solutions to their problems.
What advice would you give someone seeking employment with Toyota of Muscatine? Just be yourself and be honest. Honesty is the best policy.
What 3 words would you use to describe Toyota of Muscatine? Humble, Hospitable, and Perseverance.
What do you like most about working for Toyota of Muscatine? The people I work with and the "all you can drink" coffee!
Why should someone come see you and buy a car? Come see me because not only are you buying a car, but you are buying an experience and customer satisfaction that will continue with the life of your vehicle. I take pride in fulfilling my customer's needs.
If you're interested in speaking with Frank regarding your vehicle, a search for a new one, or just want to welcome him to our team, you can reach him via phone at 563.263.8028 (office), his cell at 563.554.4979, or by email at FCruz@ToyotaOfMuscatine.com!