Happy Monday Muscatine! We wanted to start your week off on the right foot by continuing our "Meet The Team" series. This week, we're proud to introduce you to our resident Parts Manager (and sometimes comedienne!) Ashley Jacks! She may be vertically challenged, but her personality more than makes up for any "short" comings!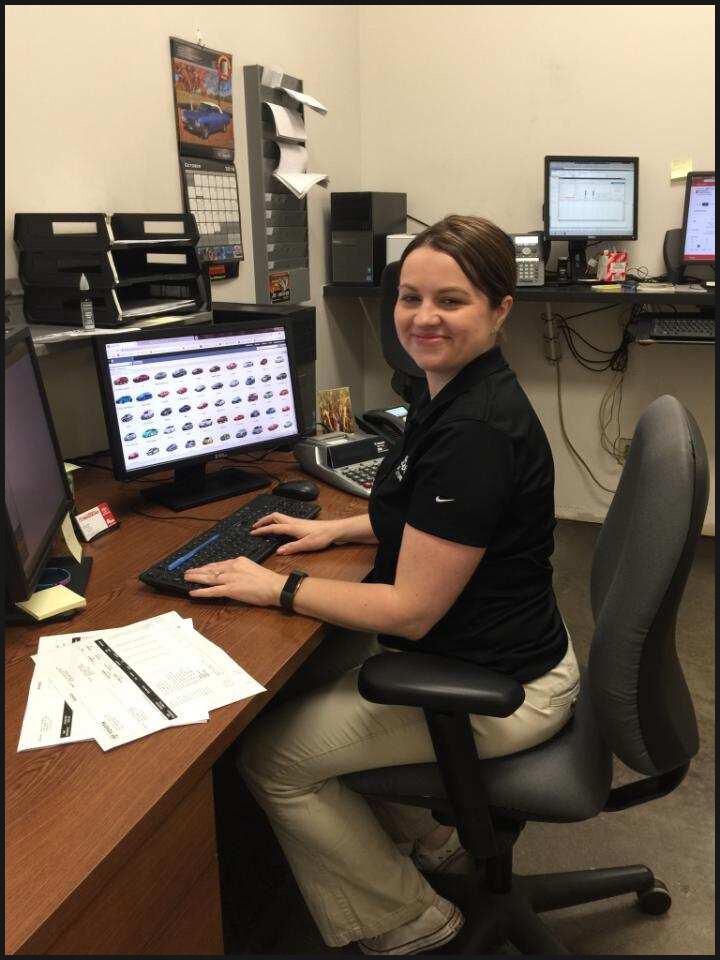 1. How long have you worked for Toyota of Muscatine?
About 3 years, 8 months, 12 days, 7.5 hours and 32 seconds, but who's counting?
2. What got you into the automotive industry?
My sister Audra - they needed help washing cars, she asked if I could help out, and I haven't looked back since! Thanks sis!
3. Who inspires you?
Lynn Morrison who is the Parts Manager at our Dubuque location. Lynn is always willing to help me in becoming the best Parts Manager I can be.
4. What do you enjoy most about working at Toyota of Muscatine?
The family-friendly and oriented environment. It's the closest thing to feeling "at home" without actually being at home.
5. Do you have any words of wisdom for someone looking to work with Toyota of Muscatine?
We're a team atmosphere so be ready! We're always welcoming with friendly, smiling faces so come on in with a great attitude and smile!
6. Why should someone give Toyota of Muscatine a chance for sales, service, parts, or accessories?
We're here to take care of our customers, regardless of the department they're visiting. Our customers are #1 and that's why we're here today, doing what we love.
There you have it folks! She's bound and determined that she'll be internet famous after publishing this, so she is ready and waiting with her special pink pen for autograph sessions starting tomorrow morning at our Parts counter at 7am! Photo sessions are also available upon request, but first you have to make sure she's having a good hair day - which less face it, she probably will not be having a good hair day so you'll have to be sneaky to get a picture. Thanks Ashley for being such a good sport and an awesome member of our family!