Our next Meet The Team series post needs no introduction, but we'll give him one anyway! We're pleased to bring you Muscatine's Golden Boy, Jim Greenhaw! Chances are if you're from the area or have lived here awhile, you've heard of or had the pleasure of meeting Jimmy. He's a huge advocate for the community and always has a smile (or smart remark!) for everyone he meets. Check out what Jimmy has to say about Muscatine and the car biz!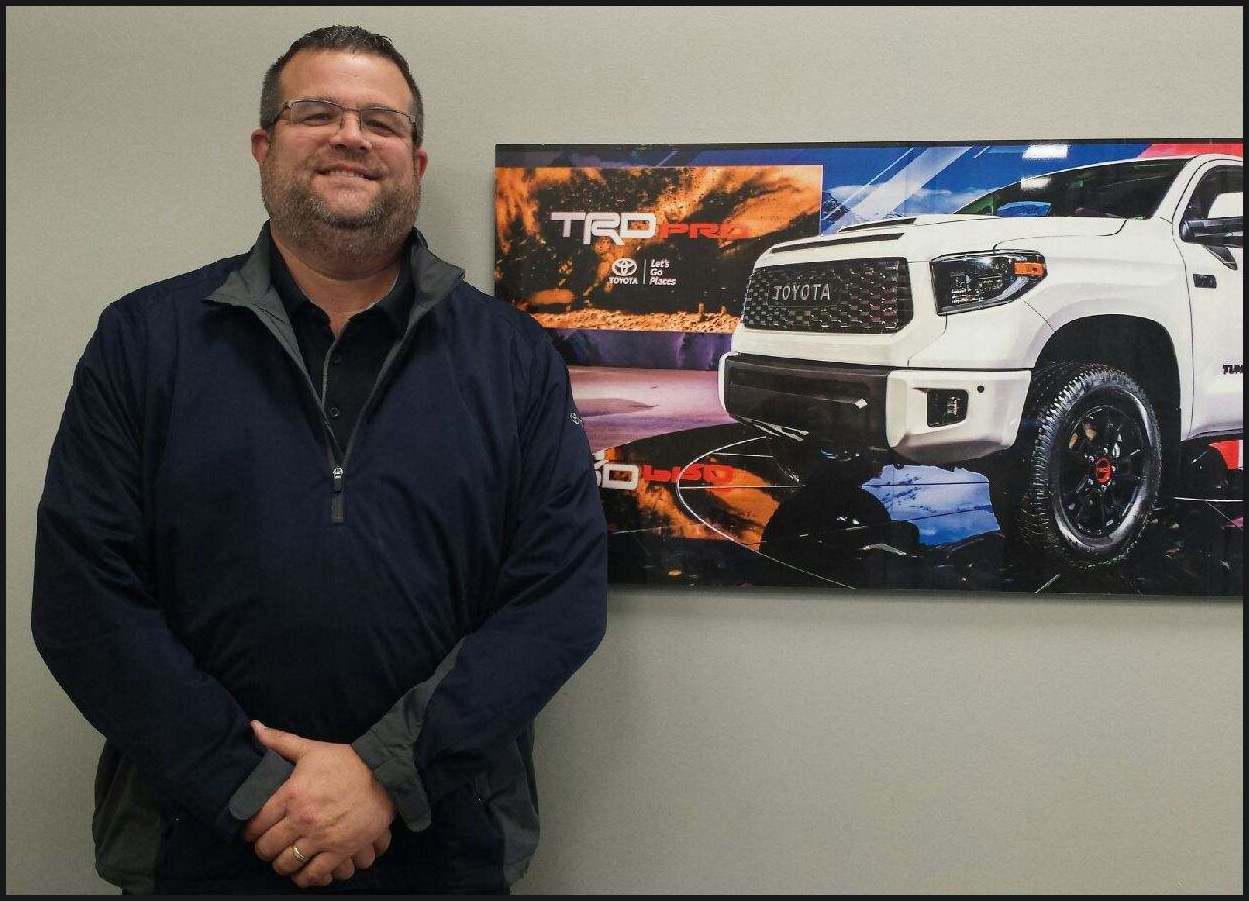 1. How long have you been in the business? Oh man, going on 24 years I think it is.
2. What brought you into the business to start with? My family. My dad was a dealer, his dad was a dealer, it's just kind of in my blood. I've always known a lot about cars and I've always loved them, so why not sell them?
3. Everyone knows Jim Greenhaw - what's something most don't know about you? Nothing! Everyone knows everything about me. Just kidding. I would have to say most don't know that I was an Iowa State Boxing Champion back in 1987. Good luck looking for photos, the internet wasn't around back then.
4. What do you enjoy most about what you do? The people. Interacting with my customers and the public.
5. Who inspires you? My wife, Denise, and her work ethic and her amazing ability to juggle our crazy family life. Anyone that knows us, knows we're always on the go and always have some event to go to.
6. What advice would you give someone looking to get into the car business? Be honest and stick with it through the good times and the bad.
7. Finally - Why should someone give Toyota of Muscatine an opportunity to earn their business? Our reputation for taking care of our customers. How we serve our customers LONG after the sale of their vehicle. We're there from beginning to end.